Hey everyone! Hope you're doing well and your week is going swimmingly.
Today, I thought I'd share with you a fellow sisters Etsy shop.
Hailing from Georgia, USA, Ikhlas and Kawthar are two sisters who have had a passion for crocheting, and sewing & drawing respectively since they were young, and once they were old enough, they decided to share with the world their beautiful hand crafted creations by selling them on Etsy.

Here are a few of my favourites..
'These sophisticated tea party inspired straight pins will add simple yet strong elegance to any scarf, hijab, hat, sewing or quilting project.'
How cute are these? Priced at approximately £3.92/$6 USD, these would make a great gift - for yourself or a fellow hijaabi!
'This headband will make you feel like a princess in your own fairy tale. The stunning gold and gray color combination makes this a unique piece. A gauzy gray fabric selected and hand sewn into yoyos. An assortment of beads and charms were affixed onto it to finish off the elegance.'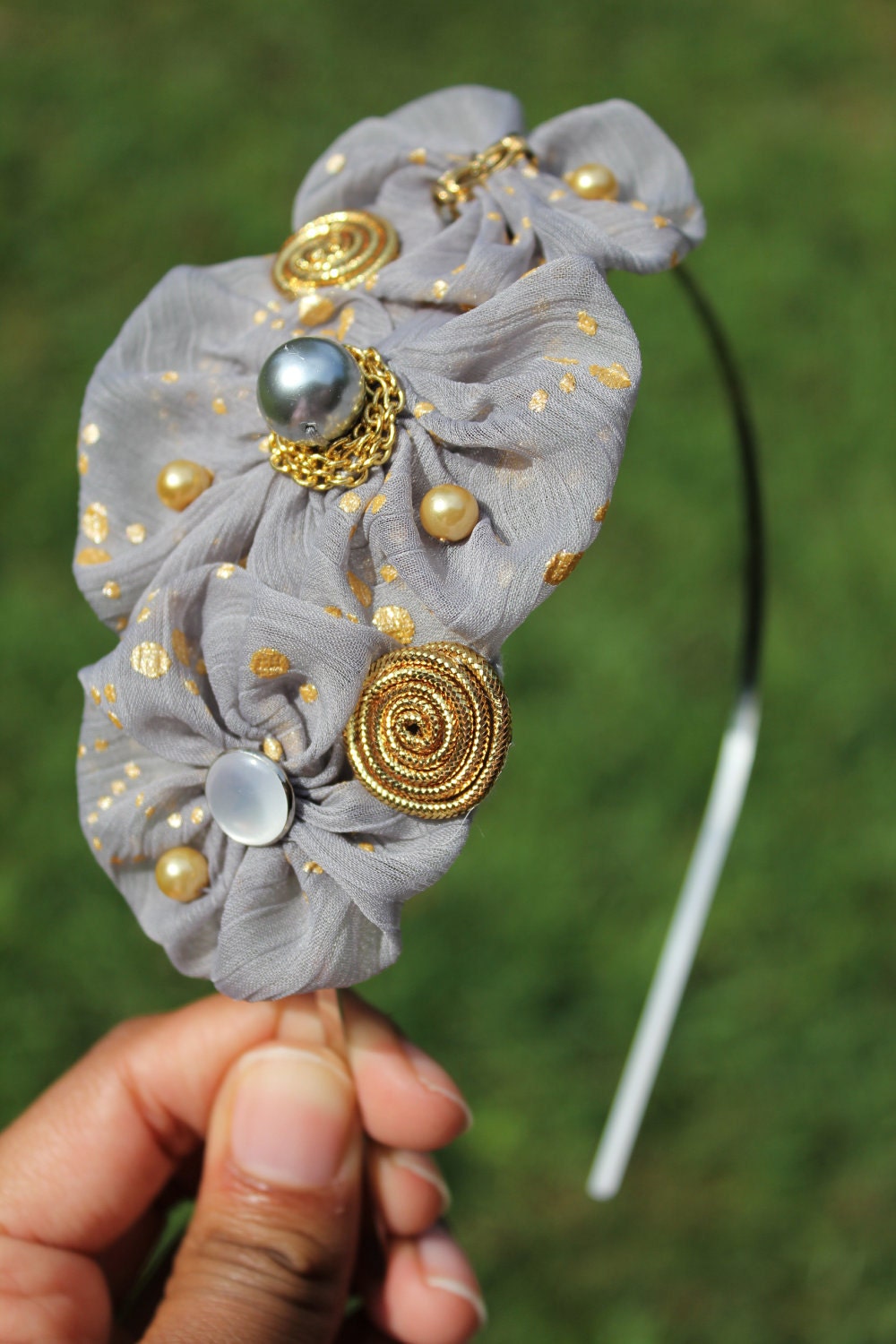 Handmade and retailing at £10.79/$16.50, I have to say that this really is gorgeous - it'd add the finishing touch to that special outfit. Sigh. If only I hadn't bought my Eid clothes already..
This stretch chain bracelet is simple and elegant. An olive green gemstone charm hangs from it as its singular accent.'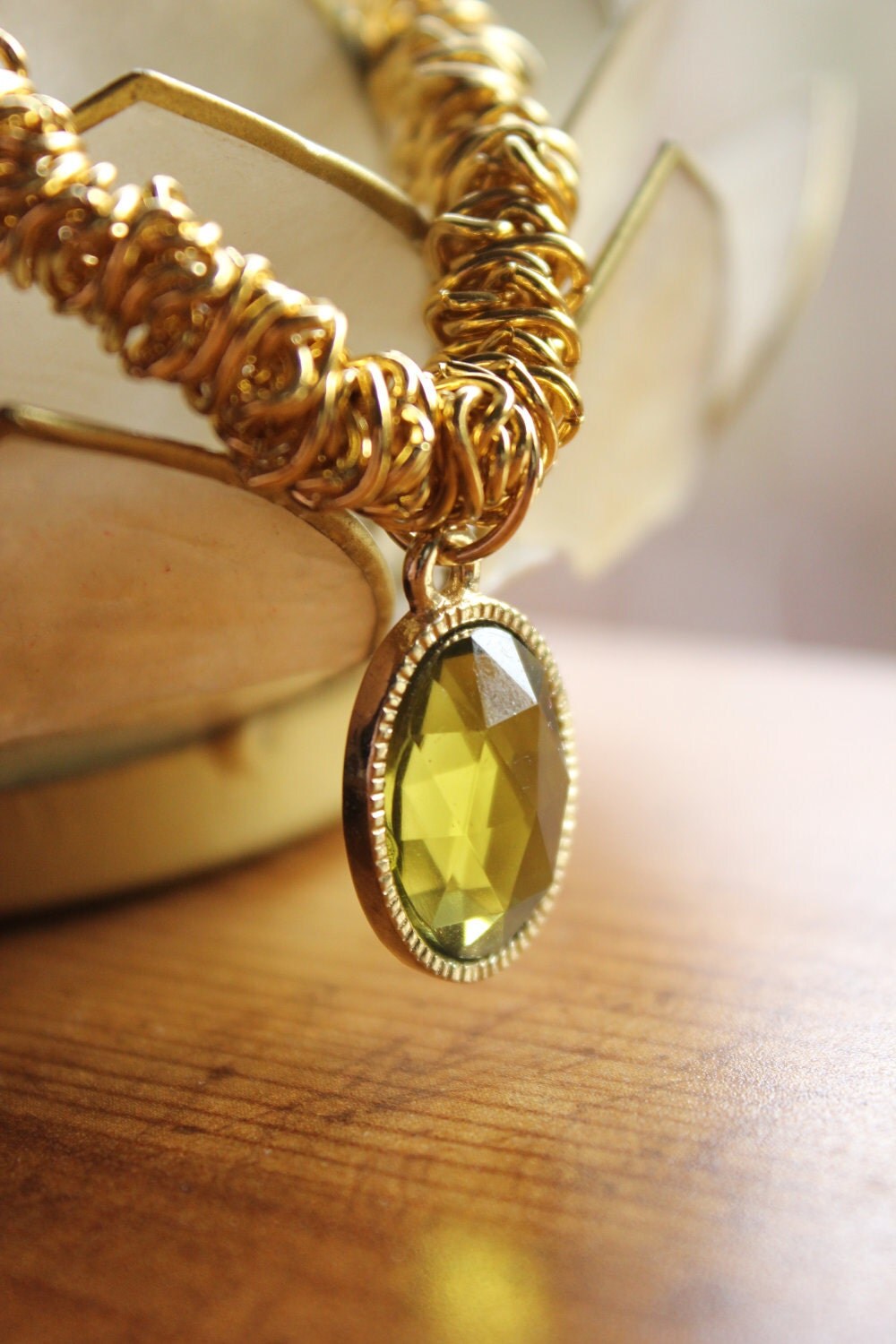 A very accurate description IMHO, very elegant and understated. This little gem is priced at approximately £8.83/$13.50.
'This scarf can be worn long, drape it as a hood, or use it as a beach cover up. Twist it or wrap it around. Dress it up or down. Also great for extra coverage. Made from smooth light weight knit fabric in a raspberry sherbet color, this scarf is great for all climates and all year.'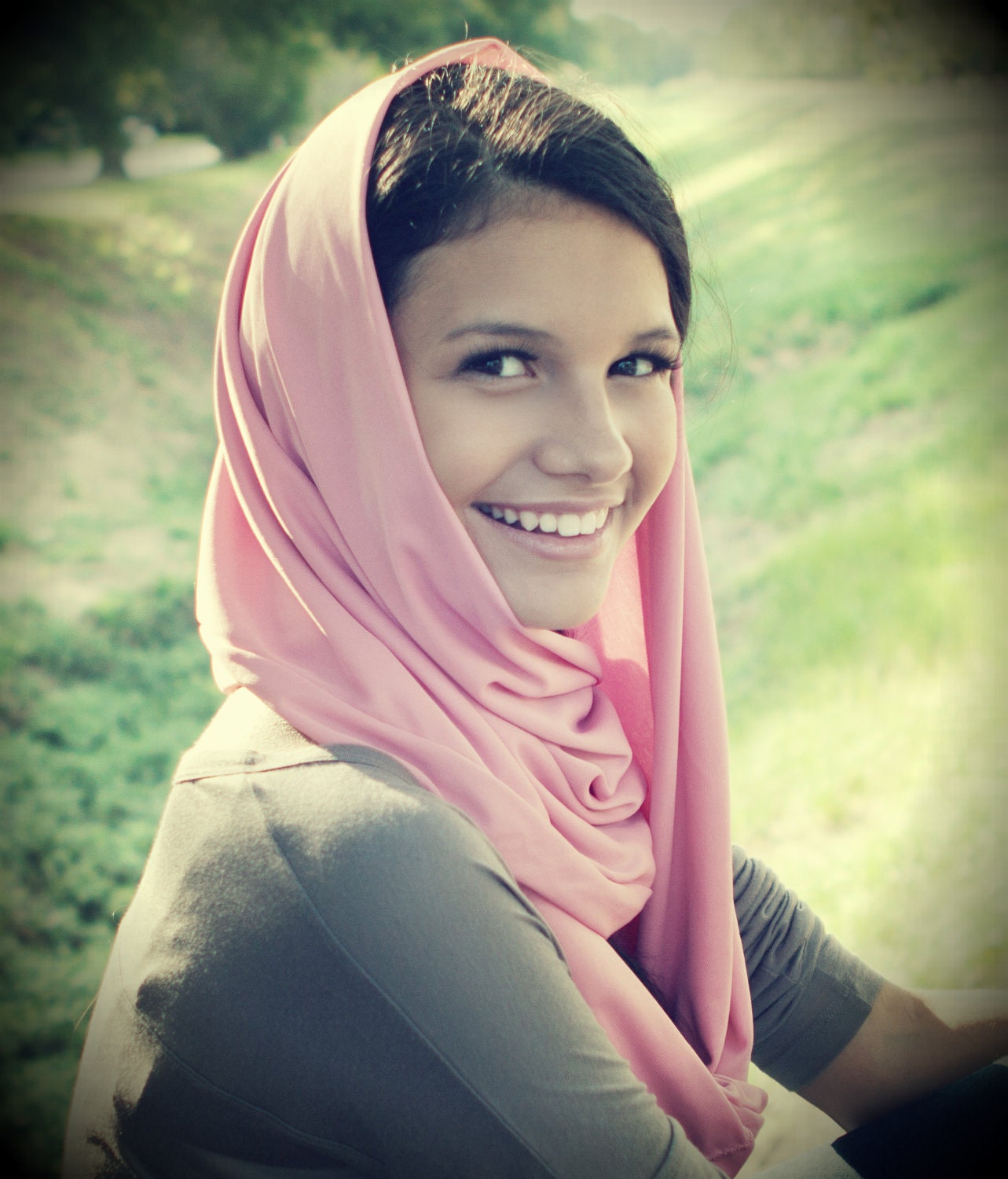 Although I've never really been drawn to loop/infinity hijaabs, this one sure does look pretty! It is also available in
Aqua Mint
and
Yellow
.
I'm always up for helping fellow sisters in the Muslim community with their businesses. I know I'd like the help and signal boost if it were me ☺
Like what you see? Want to order something, but unsure if they can ship to where you live? For further details, you can follow & @reply them on Twitter, like their Facebook page, and also view their Etsy profile here.
Not a sponsored post. All views are my own.